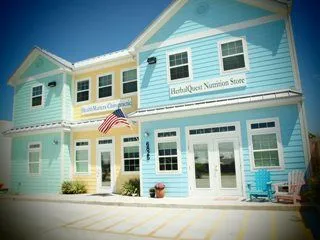 HealthMatters Nutrition (aka HerbalQuest) is conveniently located within Healthmatters Chiropractic and offers services not only retail supplement and supplies, but also Clinical Nutrition testing and counseling.
Nutrition counseling is overseen by Mary Brechtel D.C., DACBN, a Board Certified* Clinical Nutrition Specialist.
In addition to retail nutritional products, HerbalQuest offers nutrient testing from several companies such as Spectracell Laboratories, Neuroscience Inc., and Genova Diagnostic Labs. These tests allow the consumer to better select the supplements their body needs.
HealthMatters carries only trusted brands of supplements, including prescription brands for therapeutic nutrient replenishment. In addition, books, essential oils, teas, pillows, and other natural products are available.
Order Supplements via our new online portal >>>